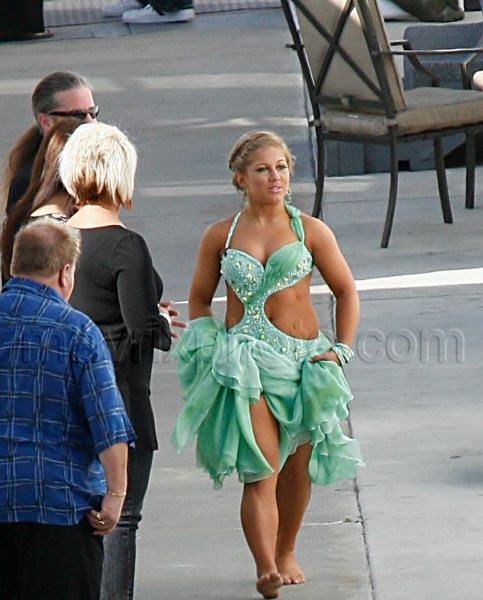 MavrixOnline Exclusive: Horror On The Set of DWTS!!!
Shawn Johnson, the former olympian and current Dancing With the Stars contestant, jetted out of her trailer right before she was set to appear on the show.
It's being reported that earlier today, a man who claimed he was "meant to be" with Johnson was arrested for trying to sneak onto the set. According to police, the man had two loaded guns ( a .45 handgun and a shotgun), duct tape, zip ties and a map to the victim in his car – items typically associated with a kidnapping – along with love letters, clippings and other information on the victim. Johnson's mother, Teri, has filed a petition for a restraining order against the 34-year-old Robert O'Ryan seeking protection for Shawn, 17, her mother and father and dancing partner Mark Ballas.
Scary stuff!