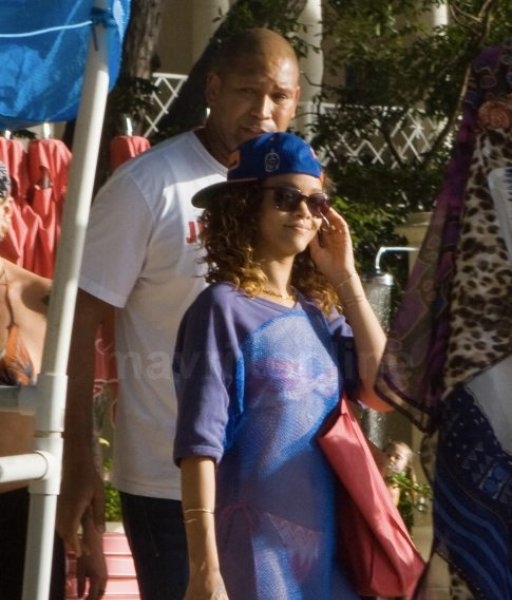 Rihanna Surprises Fans With Bikini Visit To Barbados Beach
Rihanna's been spending the holiday season on her home island of Barbados, where she enjoyed the sun, sand and fun while stopping by a resort on the beach.
After visiting the bar with her eldest brother Rorrey and having a drink, the Bajan beauty went down to the water where she stripped off her blue mesh coverup, revealing a cute pink geometric patterned bikini.
The pop star, who recently became the female singer with 2o number one hits on the Billboard charts in under 7 years, showed off her fantastic figure while interacting with fans and signing autographs.
The "We Found Love" singer even spent time in the water with one young fan, making one little girl's dreams come true, what an excellent example on how to appreciate your superstar status.