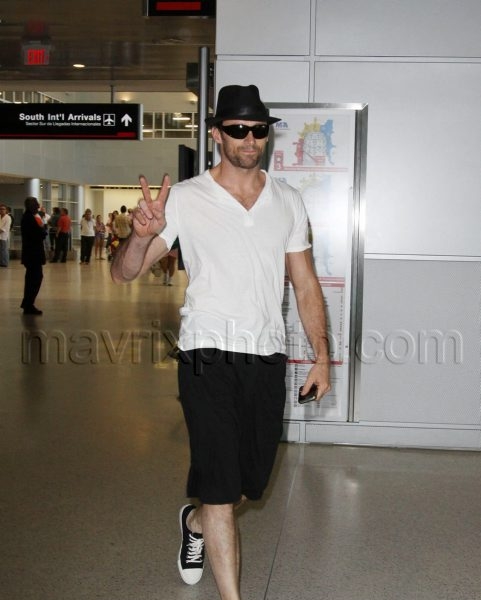 MavrixOnline Exclusive: Hugh Jackman!
Hugh Jackman has been so busy promoting his new movie, X-Men Origins: Wolverine, that he wasn't even sure what day it was when he arrived in Miami! Jackman's promo schedule has taken him to multiple countries in the past week…including Spain, France, Rome and Germany.
I know going to places like those doesn't sound like such a bad gig, but I get the feeling that he doesn't have time to really take in the sites while he's there or anything.
AND, despite the fact that he's holding up a damn peace sign in half of these photos, he gets a pass from my wrath. Why? Because he was the nicest guy ever at the airport, signing autographs and taking pictures with fans.