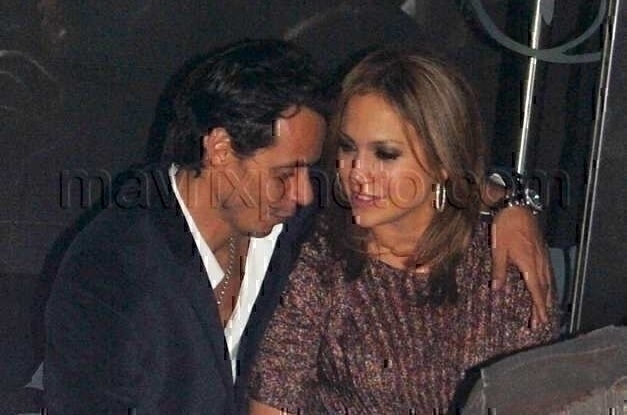 MavrixOnline Exclusive: JLo and Marc Anthony
Post Update: Seriously, how good am I? We got some exclusive pics of JLo and Marc Anthony looking all lovey-dovey and the next thing you know, people are reporting that they renewed their vows in Vegas over the weekend! I hate to say I told you so…okay, I really don't hate saying that at all. I love being right.
Here's another exclusive! This time, the Mavrix cameras were at Bank nightclub in Las Vegas last night, taking exclusive pics of Jennifer Lopez and Marc Anthony. Over the last couple of years, I've heard lots of rumors about the two of them possibly splitting. In these shots, they look happier than ever!
In candid photos like these, you really get a feel for how people really are. This wasn't a staged photo-op, set up by some PR people. I'm pretty sure Jennifer and Marc didn't even know they were having their photo taken!