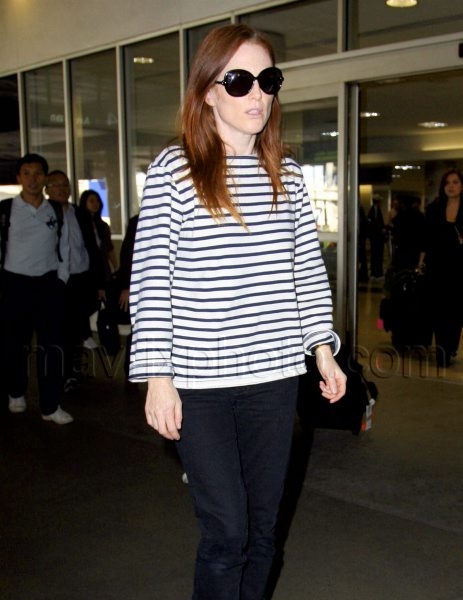 Exclusive! Julianne Moore London
Julianne Moore spent the majority of this week in London promoting her new movie, Chloe, so it's no wonder she looked so tired when our photogs caught up with her at the airport. Her hair is a little scraggly at the ends, but her sunglasses are faaabulous. I really, really want them.
Still, her outfit is throwing me off a little. The horizontal stripes are making me a little woozy (or maybe it's the three Benadryl pills I had for dinner?), and I'm 97 percent sure that her jeans are pegged in the back. If she pegged her jeans, she'll get a free pass from me FOR LIFE! Any woman who can wear pegged jeans and walk around town like it ain't no thang deserves to be treated like the queen that she is.