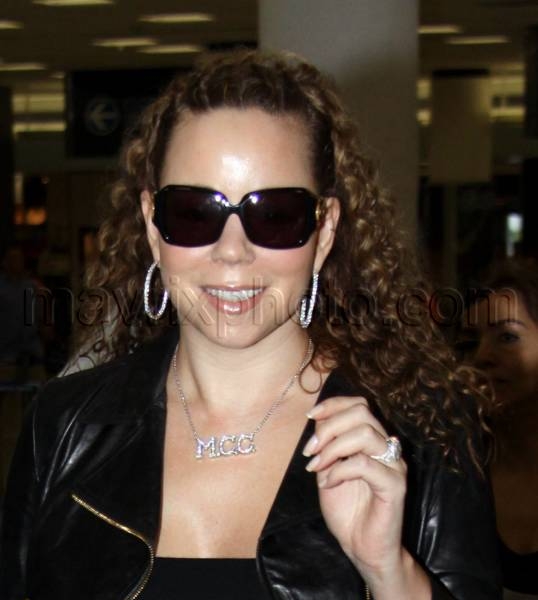 MavrixOnline Exclusive: Mariah Carey!
Mariah Carey left the Miami airport yesterday, after spending four days with Nick Cannon (who is in town filming for America's Got Talent). Carey was wearing a huge "MCC" diamond necklace that Cannon gave her for her birthday on the 27th, which stands for Mariah Carey-Cannon.
Mariah and Nick arrived the day following her 39th birthday after taking a romantic vacation in Barbados. While Nick was hard at work on his TV show, Carey was spending long hours in the recording studio…wonder what her music will sound like, now that she's married? I'm still waiting for a single that rivals my middle school jam, Always Be My Baby.