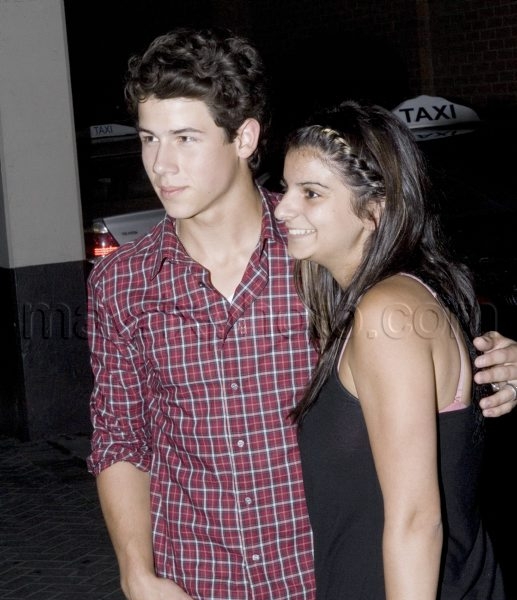 MavrixOnline Exclusive: Nick Jonas!
Nick Jonas (my favorite Jo Bro) hit up the Toronto International Film Festival yesterday, and because our photographers are ninjas, we were the only ones there. Nick was super nice to his fans and took the time to pose with several of them, including this girl.
Is it just me, or does it look like her head is about to explode with excitement? I've seen that look before, and to be honest it really freaks me out. $10 says she doesn't wash that shirt ever again, because it has his "essence" on it.