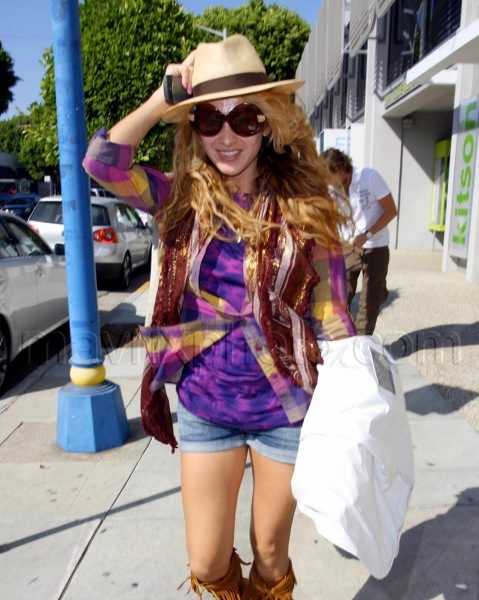 Exclusive: Paulina Rubio (Part Dos)
No, this is not a repeat of this post. After her performance at the Nokia Theater, Paulina Rubio grabbed her hot husband, Nicolas Colate Vallejo-Nagera, and hit Robertson Blvd. The hubby took charge of their little dog while she got her shop on at Kitson and a few other places.
I know it's kind of gauche, but I'm totally digging her outfit. Other than Paulina, I have a feeling that few women could pull a look like that off.