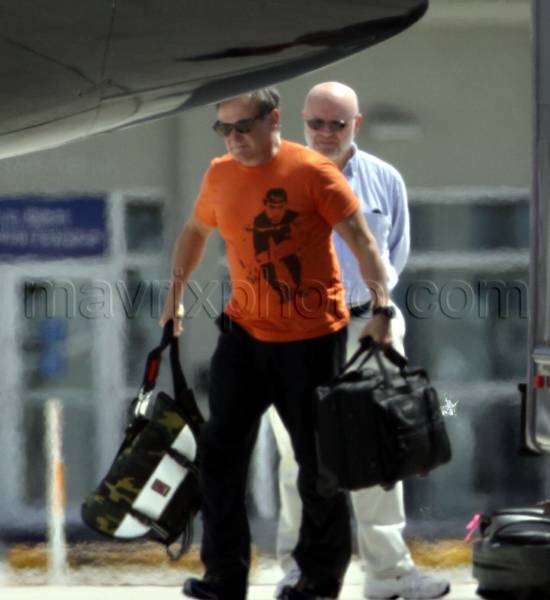 MavrixOnline Exclusive: Robin Williams
Robin Williams appeared a bit out of breath as he lugged his own baggage onto a plane yesterday. The man's about to have open heart surgery, you'd think that somebody would help him with his luggage! Maybe somebody from the airline?
Williams, who is about to have heart surgery for an Aortic Valve replacement, had been in Miami on his comedy tour Weapons Of Self-Destruction, when he fell ill and was taken to hospital. The tour was postponed and Williams returned to his Miami Beach hotel where he has been resting for the last few days.
Get well soon, Robin!