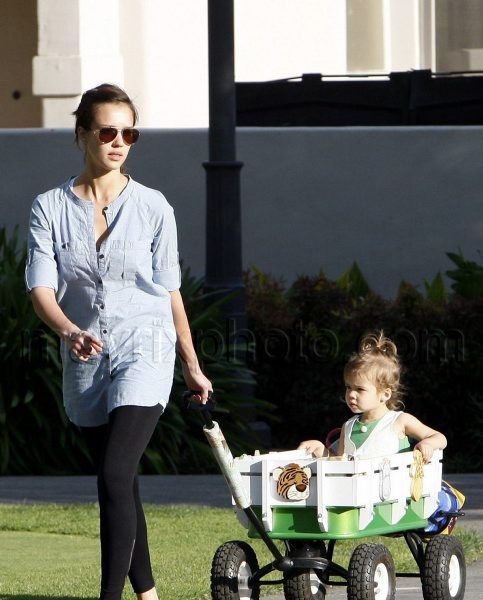 Jessica Alba Celebrates St. Patrick's Day With Honor
For those of you who missed the memo, St. Patrick's Day was yesterday. Take a look around the office — you can tell who partied last night by the remnants of green glitter stuck in random places (I once got glitter in my ear — don't ask).
Jessica Alba doesn't strike me as the hard partying type, and instead of partaking in the usual St. Paddy's Day Kegs and Eggs, she threw Honor in a green wagon and hauled her to the park in Los Angeles. Suri Cruise better start watching her back, because Honor is coming for her title as cutest Hollywood baby. Check out that hair! So adorable!