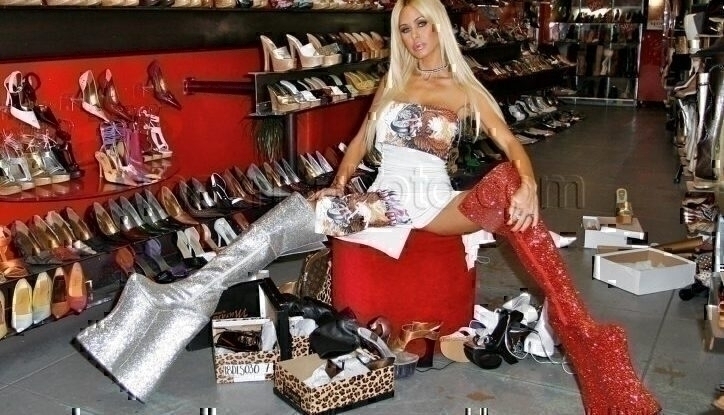 MavrixOnline Exclusive: Shauna Sand Goes Shopping
Shauna Sand has a great time yesterday during a marathon shoe shopping session on Melrose Avenue. Shauna tried on a very revealing dress made of chains and found a couple pairs of glittery retro-looking platform thigh-high boots. She put on one boot from each pair and paraded around the store (showing off how well she could walk in them) and even tried out ballet poses and some other dance moves before posing seductively on an ottoman. Store employees seemed to have as much fun as Shauna as they helped her with her selections and she made sure to pose for photos with them as a thank you for all their help.
I didn't know Shauna knew ballet! Then again, what doesn't this glorious lucite goddess know? At this point, I wouldn't be surprised if she could intelligently describe the intricacies of nonlinear time to a Harvard physics class. She's truly a multitalented star that should be treasured forever by people around the world.