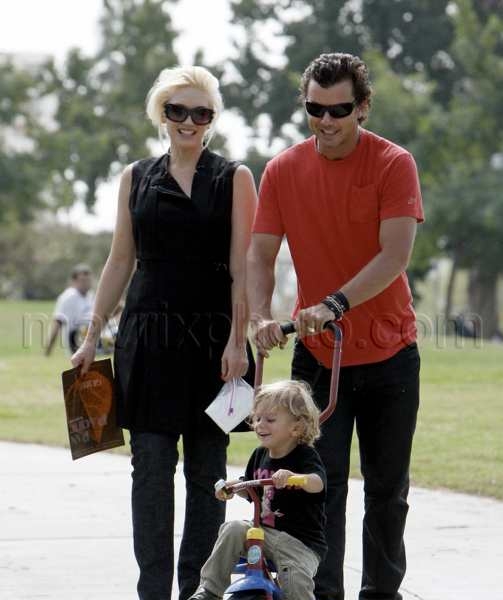 Gwen, Gavin and Kingston Go to the Park
Gwen Stefani and Gavin Rossdale took their oldest kid, Kingston, to the park in Los Angeles yesterday. We still have yet to see baby Zuma, so Kingston will just have to do for now.
Here's my question: if I moved to LA and started hanging around the local parks, would I run into famous people? I mean, it seems like I'm posting pictures like these every week! This is especially the case with Gwen and Gavin. Normally, celebs pay nannies to run their kids to the park, but not these two. It's kind of refreshing to see them so involved in their kid's life!