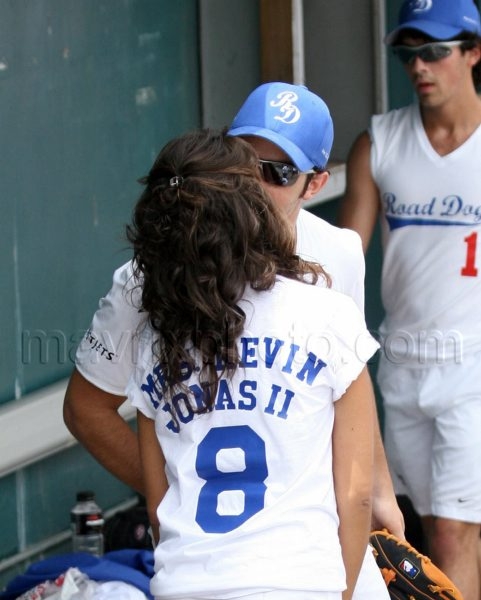 MavrixOnline Exclusive: The Jonas Brothers!
The Jonas Brothers (on the Road Dogs team) played a friendly softball game the other day, and our cameras were the only ones there to photograph all of the action. This is probably the most action that Brockton, Mass. has ever seen!
I mean, can you imagine? You're sitting in Brockton (which, by the way, has a town population of approximately one Jonas Brothers concert), and the Jonai come strolling in wanting to play softball. All. Three. Of. Them. Including Nick, who happens to be my personal fav. I'd be out on the field playing catcher faster than Joe could sing S.O.S.!
Of course, Danielle Deleasa, Kevin's new fiancee (as of July 1st), was there to cheer on her man, wearing a "Mrs. Kevin Jonas II" jersey. As of right now, the ubercute couple haven't set a date — but I'm sure that when they finally do, millions of teenage hearts will break. At least there's still Joe and Nick, right?