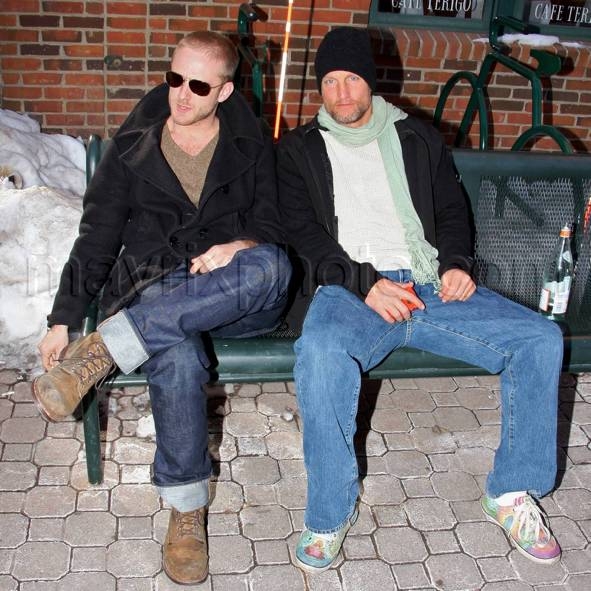 MavrixOnline Exclusive: Woody Harrelson
Woody Harrelson was hanging out with Ben Foster in Park City, Utah while Ben was smoking a cigarette. It's always kind of crazy to see who hangs out with who (or is it whom?) when big events like Sundance come up.
Afterward, Woody got a little camera shy and tried to cover up with a scarf.