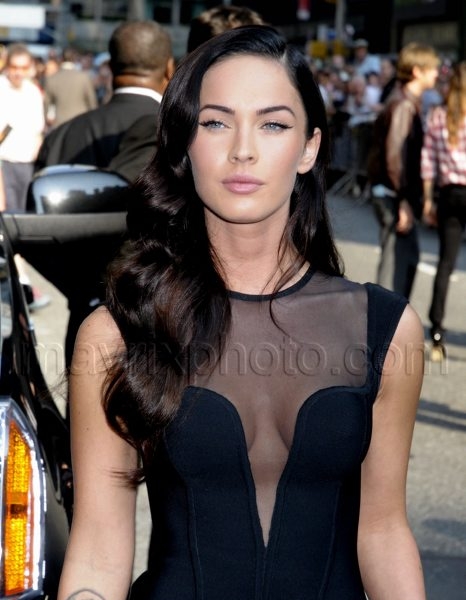 Megan Fox and Johnny Depp Outside of Letterman
Johnny Depp went on Letterman last night to promote his new movie, Public Enemies. Now I have a Flavor Flav song running through my head, with New York and Pumpkin running after him. Not a pretty sight. Anyway, Depp, who is one of the nicest guys in Hollywood, stood outside and signed a ton of autographs for fans. Unlike somebody else, who wouldn't even accept a yellow rose from one of her preteen fans.
Speaking of other people, Megan Fox also did the Letterman thing last night while promoting the new Transformers movie. Although at this point, I don't think it needs the extra push…it's already on track to be one of the biggest grossing movies of all time. I guess this means that Megan won't be going anywhere for quite some time — sorry, Paranel!