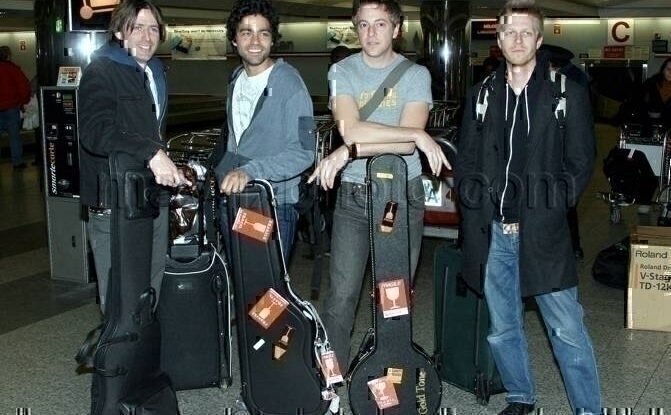 More Adrian Grenier and the Honey Brothers!!!
With all of the posting of Adrian Grenier I've done so far this week, you'd think he was sponsoring the page or something. But he's not, I promise. We just got lots of pictures of him in over the last few days…not that I'm complaining. It's nice to have a break from Lindsay Lohan.
Anyway, Adrian and his band are in NYC, and the airline lost some of their luggage. I really, really hate it when that happens. I once went without my luggage for 4 days on when I was in San Francisco. When the airline finally got around to finding it, they acted like they were doing me a huge favor by bringing it out to me. How about you just not lose it in the first place?!  Then there wouldn't be a need for you to bring me my luggage!
While I got pissy and threw a tantrum when my luggage was lost, I'm told that Adrian just kind of took it in stride. Must be a cool guy!