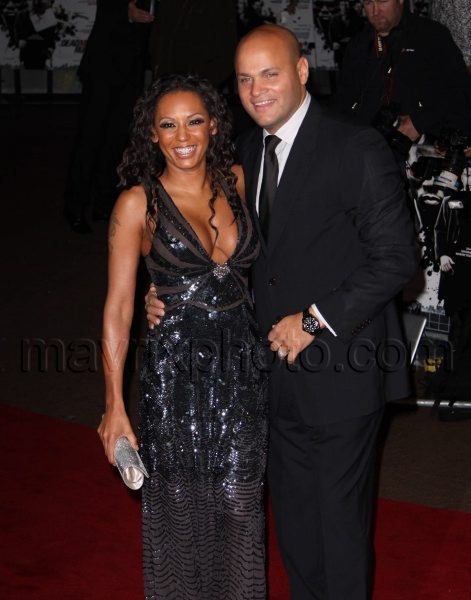 Mel B at the BFI London Film Festival
Mel B. and her husband, Stephen Belafonte, attended the premiere of Dead Man Running at the BFI London Film Festival last night and holy hell did she bring her A-Game! Seriously, when's the last time you saw Mel B. look this stunning? Work that red carpet, honey!
Is it just me, or does her dress look remarkably similar to the Bob Mackie-inspired dress that Carol Hannah made on Project Runway a couple of episodes ago? If the reference is too obscure, you can see a pic of the dress here — scroll almost all the way down the page to see what I'm talking about.