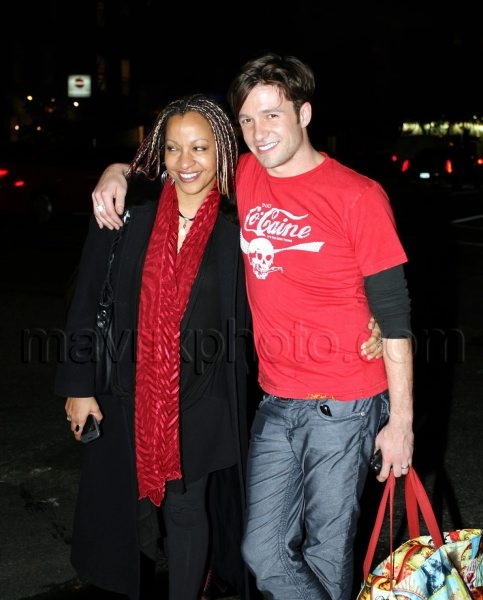 JDott sighting in NY !
Sordid Lives very own Jason Dottley enjoyed dinner out in Hell's Kitchen last night with dance diva Debby Holiday and what appeared to be some high flying music executives. Dottley and Holiday are currently on the road promoting their first single together "Party Round the World."
We all know that I loves me some Jason Dottley, but is it just me or does he get cuter every time I see him? A singer, an actor AND a total hottie? Talk about triple threat!  Get yourselves down to the White Party on November 29th on Miami Beach to see him perform live!