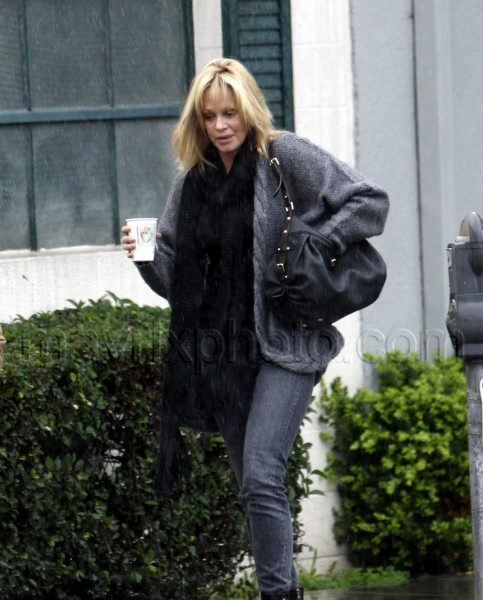 Melanie Griffith Hits the Salon
You know what's a bummer? Getting rained on after you just got your hair done.
That's exactly what happened to Melanie Griffith yesterday as she left the Neil George Salon. Melanie took it like a champ, though — she even had coffee to help keep her warm. Guess it's not always sunny in L.A.!