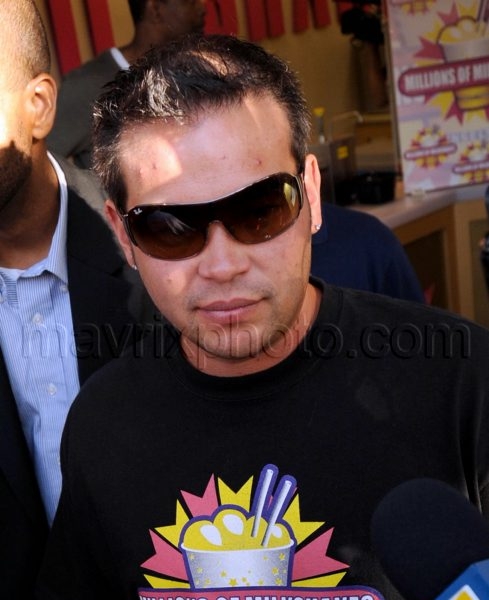 Jon Gosselin Has His Own Milkshake
For a reason I can't even begin to fathom, Millions of Milkshakes let Jon Gosselin create his own milkshake for their menu. I'm guessing it takes like infidelity and fame whoring, with slight hints of nutmeg and male pattern baldness. Seriously, who knew he was so thin up top?
Millions of Milkshakes is actually a pretty cool place, from what I can tell. And every time they have people like Jon Gosselin, LaToya Jackson and Lindsay Lohan in their shop, they get a ton of press. It's like they purposely pick the worst of the worst celebrities to schedule appearances, which leads me to believe that their owner/PR guru must have a wicked sense of humor.