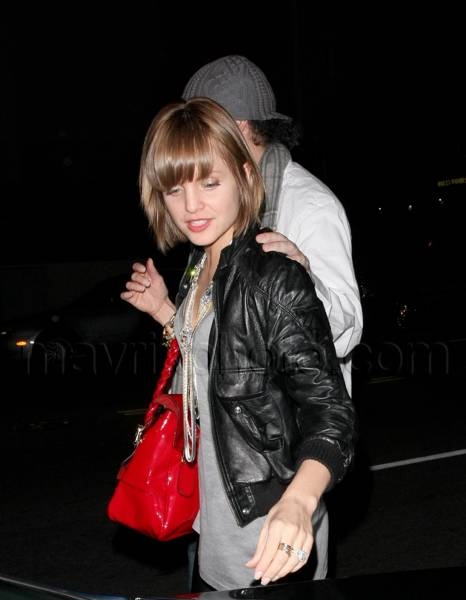 Mena Suvari is Still Around
Mena Suvari is the actress from the American Pie and American Beauty movies, both of which she was pretty good in. So why hasn't she been in anything significant since? Seriously, her Wiki page tells me that the last thing she was in was an episode of The World Poker Tour. Talk about being in oblivion!
Still, last night she put on her drinking shoes and hit Bar Deluxe. At least her haircut is kind of cute!