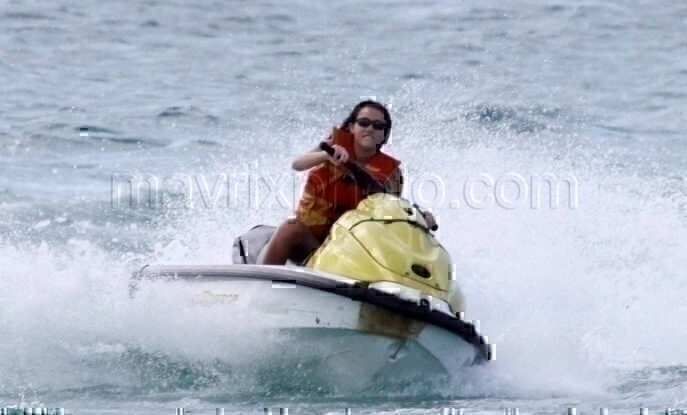 Miley Cyrus Goes Jetskiing in the Bahamas
Miley Cyrus was in the Caribbean last week. The Hannah Montana star rode jetskiis and hung out on the beach for some quality time with her family.
Miley performed at the Atlantis Resort and Casino as part of the Atlantis Live! concert series.