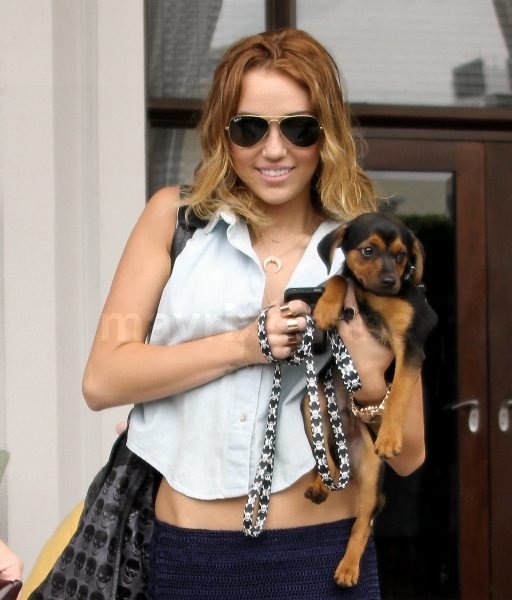 Miley Cyrus Leaves Her Miami Hotel With Happy Puppy
Miley Cyrus showed off her natural beauty and toned midriff today as she left her Miami hotel with her adorable new puppy called Happy.
Happy, believed to be a  Rottweiler-beagle mix, is sooooo cute and was rescued by the big-hearted songstress when she found him in a box recently! Happy was joined a few days later by another rescued pooch called Mary-Jane which brings Miley's furry family to a total of five.
Unlike last time when Miley enjoyed some r&r in Miami in a pink bikini, this time she's here to work and left her hotel for a recording studio earlier today.
So, who is excited for new Miley music?