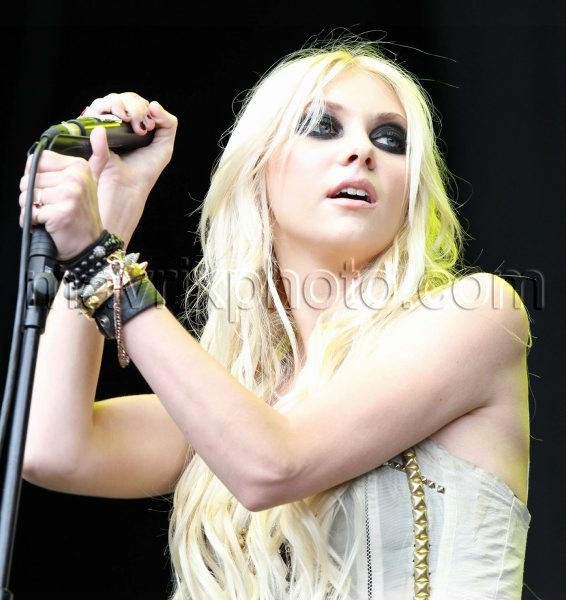 Momsen V Fest
Taylor Momsen rocks the stage with her band The Pretty Reckless at the 15th annual V Festival in England.
The actress turned singer who recently celebrated turning 17 appears to be on meteoric rise to fame and is already dissing some of the other shining stars, namely Rihanna. In a recent interview she said "People think pop is rock, and the lines are getting blurred. Now Rihanna's wearing ****** leather jackets, and it's really annoying."
Momsen also talks about her own style calling it the High Class Hooker look….. and today according to reports, she had a little wardrobe malfunction – and it had nothing to do with her leather jacket.