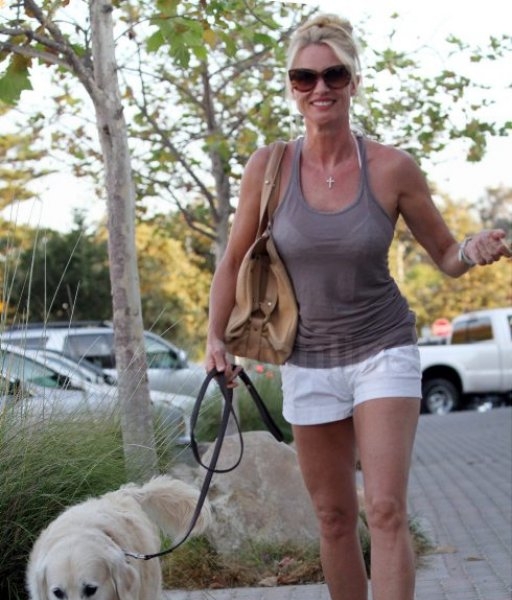 Nicollette Sheridan Setback in Desperate Housewives Case
Former 'Desperate Housewives' star Nicollette Sheridan was spotted taking her dog out for a walk in Malibu. 48 year old Nicollette looked fit in a grey see through top that showed off her white bikini top, white shorts and white sneakers.
According to reports, Sheridan suffered a court of appeals setback in her wrongful termination claim against ABC/Touchstone this past week.
The ruling is the latest update in a long-running legal battle over Sheridan's claim that she was fired from 'Desperate Housewives' in retaliation for complaining about being hit in the head by series creator Marc Cherry.
Earlier this year a jury failed to reach a verdict, the state's court of appeal intervened at ABC/Touchstone's request. ABC claimed that Sheridan was not fired but that her contract was simply not renewed between seasons 5 and 6 of the show. Although the judge ruled the wrongful termination claim barred, Sheridan can refile her case to claim a labor code violation.
Sheridan initially sued for $20 million. Her attorney Mark Baute stated, "We will prosecute Touchstone to the full extend of the law under Labor Code Section 6310."