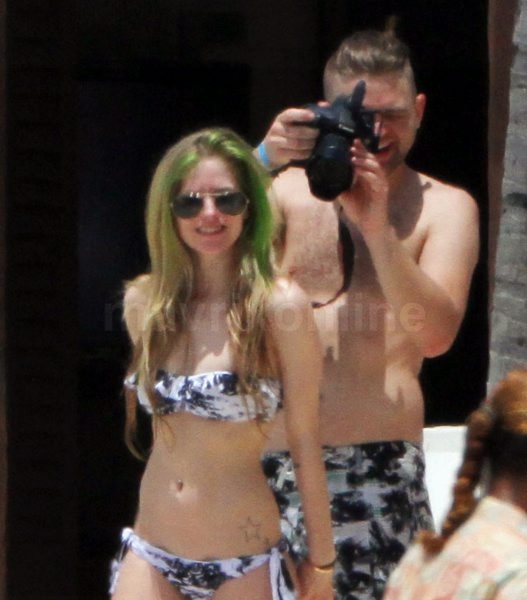 Avril Lavigne Bikini Body
Avril Lavigne shows off her slimline figure during a beach break with her band in the Bahamas. Avril, who performed later that night at the Atlantis Resort & Casino, was spotted taking a dip in the ocean in her black and white bikini and hamming it up for a pal who was taking holiday snaps.
Lavigne, who has just finished the Asian leg of her Black Star tour, flew out the next day to perform at Tampa Bay Rays vs Cleveland Indians baseball game but by all accounts, not everyone was happy about that particular show. Seems that management have been offering apologies to the fans following the family friendly event due to Avril's coloful language!