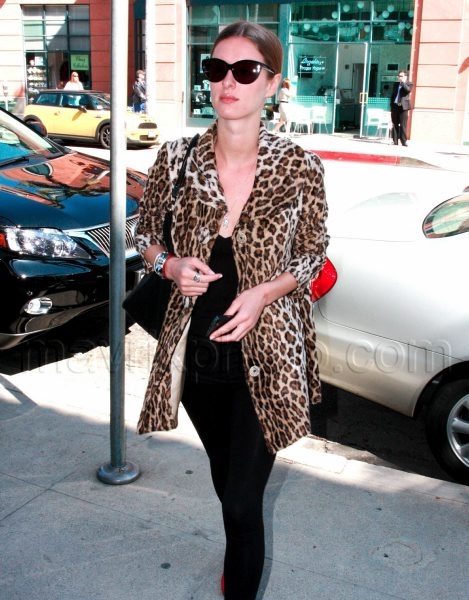 Nicky Hilton Rocks Some Leopard Print
Move over, Joan Rivers! There's a new style maven in town, and her name is Nicky Hilton! Nicky was spotted (HA! See what I did there?)  hanging out in Beverly Hills while rocking a retro look. Cat's eye glasses: CHECK! Leopard print jacket: CHECK! Chic red ballet flats: YOU KNOW IT! Nicky gets three snaps in a Z formation for her sassy outfit, for sure.
Somebody get Alexis Carrington on the phone, cause sister's got some competition!