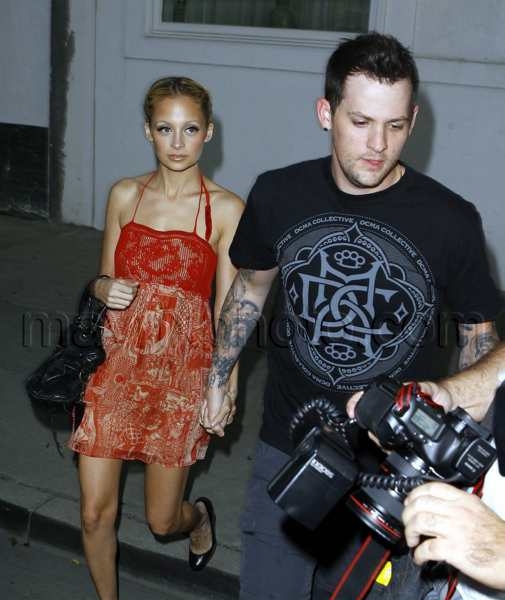 Nicole Richie Gets her Hair Did
Nicole Richie went to the salon yesterday, and she brought Joel Madden with her. Most girls can hardly get a ride to the salon, much less finagle a way for their man to stay with them the entire time. Nicole must have magic powers or something.
Here's the real question, though: what kind of salon lets their customers leave with their hair in braids like that? My stylist gets pissed if I ask her to put it in a ponytail after a blowout.