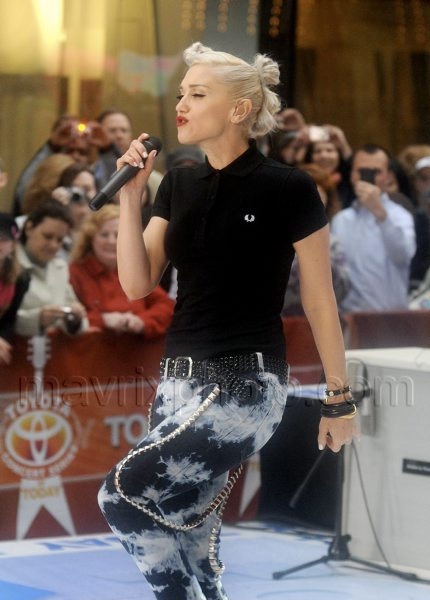 No Doubt Performs Live on the Today Show
No Doubt performed live on the Today show this morning, and Gwen Stefani nailed the performance (despite wearing what can only be described as the ugliest shoes in the history of the world. Are those high heeled Doc Martins?).
Ugh, and those pants. THOSE PANTS! I can't handle them. They're the fabric equivalent of a 21 car pileup on the highway…I have to keep looking at them, just to make sure they're real. Then I look away, only to look again five seconds later and discover that they're even worse than I remembered them being.