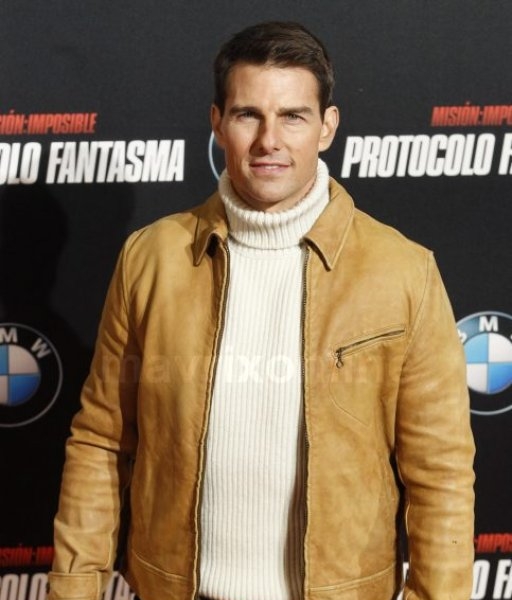 Tom Cruise & Simon Pegg Attend The Premiere Of Mission Impossible: Ghost Protocol In Madrid
Superstar Tom Cruise brought star power with him while attending the Spanish premiere of the latest installment in the Mission Impossible franchise with actor Simon Pegg at Callao Square in Madrid.
Cruise opted for a much less formal look, wearing a cream turtleneck with a butter colored leather jacket and jeans. Cruise stopped and waved at fans and photographers while walking the red carpet at the premiere.
Co-star and actor Simon Pegg joined Cruise and actress Paula Patton in a group photo with the cast of Mission Impossible: Ghost Protocol looking dapper despite the chilly winter weather.
The three were engaged and looked happy to be spending time together at the premiere, which is sure to be the beginning of many to come.