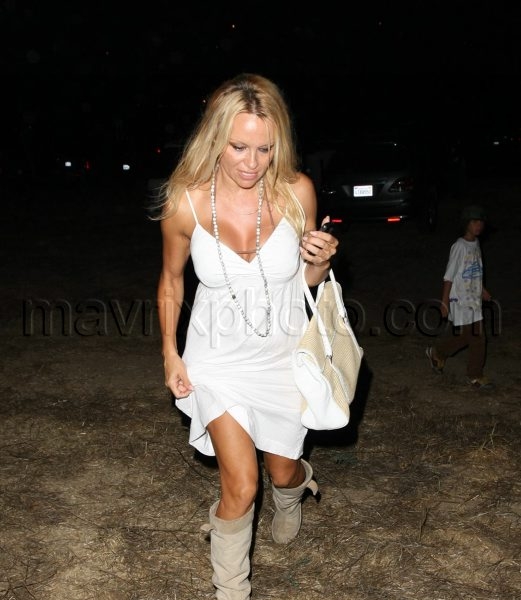 Pam Anderson is the Queen of the Malibu Chili Cook Off
Pam Anderson spent last night with her son at the Malibu Chili Cook Off. Let's just take a moment to let that sink in, shall we? The lady who once held the honor of Playmate of the Month — the same enchantress who brought us the masterpiece that is Barb Wire — has been relegated to a position as the star of the Malibu Chili Cook Off. DOWNGRADE!
I guess Pammy's trying to get back on top, though. She's starting with her body, and recently Twittered:
I'm getting in killer shape- off on world tour with my a*muse line with Richie Rich. We are both on diets!
To be honest with you, I think whatever she's doing is sort of working. If you look at these pictures while squinting your eyes and shaking your head back and forth really fast, she looks just like Britney Spears.