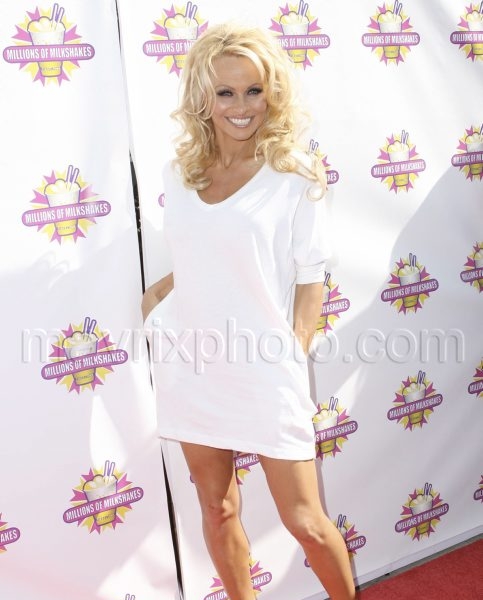 Pamela Anderson at Millions of Milkshakes
Earlier today, Pamela Anderson joined PETA representatives to create the first all-vegan milkshake offered by Millions of Milkshakes in West Hollywood. Good for them! I know tons of vegans (or three…whatever), and they're always having trouble finding stuff they can eat at restaurants.
Kudos to PETA, Pam and Millions of Milkshakes for stepping up to the plate and creating vegan-friendly menu items!