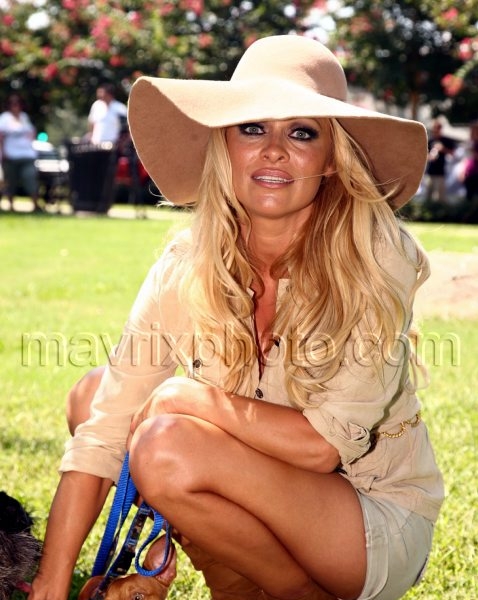 Pam's PETA Heart
Pamela Anderson adopts two "oil spill dogs" from New Orleans today which she plans to take home to live with her in Malibu.
Pam, who is PETA's honorary director, took part at the special event to help the animal who have been left behind in shelters by people who have lost their jobs or left the area due to the Gulf oil spill.
Anderson and PETA are helping the dogs by moving them to Virginia to find new homes. Anderson,  has paid all local adoption, spay-and-neuter and flea treatment costs for the dogs.