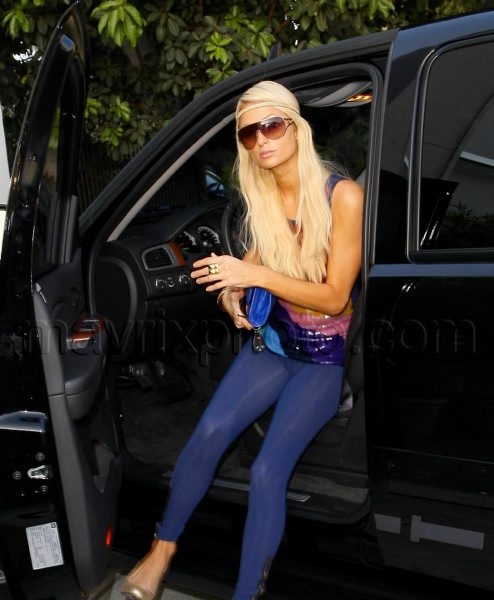 Paris Hilton Loves the Environment (and her fans!)
Paris Hilton threw on her mom's favorite disco club outfit and hit the streets of Los Angeles in search of coffee yesterday. She must have been in the attention grabbing kind of mood, because assistants usually handle that kind of work.
Plus, her leggings are so tight they're practically see-through. I can't tell if that's her hoo-ha I'm looking at, or if that's just the way the fabric is supposed to look. I'm really hoping it's the latter, because I just ate a Pop Tart and I'd hate to taste that thing twice, if you know what I mean.
As soon as Paris got out of her car (a hybrid SUV — who'd have thought she was so green?), she was surrounded by fans. Unlike some celebrities we cover, she was super gracious and signed autographs. She even posed for a few photos. As far as celebutants go, she's kind of a sweetheart!