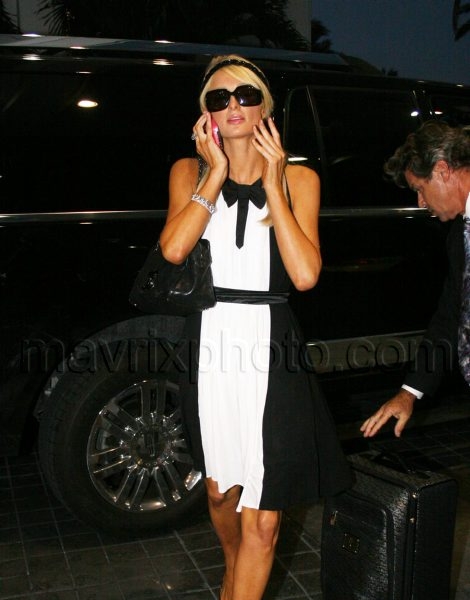 Paris Hilton's STARVING!
Hey, a girl's gotta eat!
After spending SIX HOURS in court yesterday, Paris Hilton headed back to her luxury Miami Beach hotel. On the way there, she chatted with photographers and posed for pictures with fans before heading off to dinner. As she walked by a restaurant on her way to the hotel, she told our photogs that she was "starving"!
Good for her, more young girls need to see that — gasp! — celebs eat too. Starvation is never a good way to get skinny!