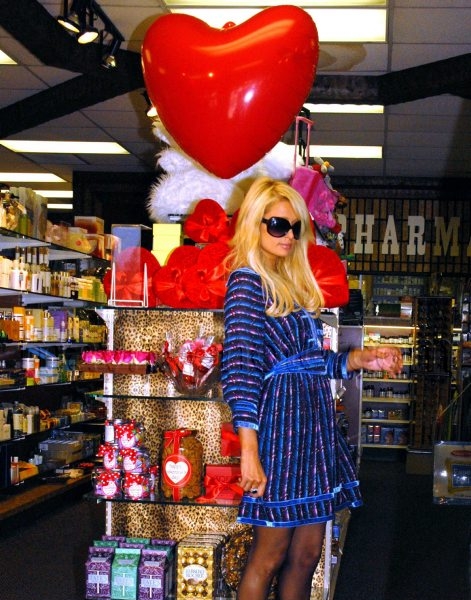 Paris Preps For Valentines
Paris Hilton spends her Saturday afternoon preparing for Valentine's Day by shopping for gifts in LA.
And in other news…… the people who robbed Paris' pad twice said they let themselves in with a key! Nick Prugo, one of the gang has reportedly said the key was hidden under a mat. Prugo has entered a plea of not guilty despite admitting to the robberies. He blames the crimes on peer pressure.
All I can say is Paris, please find a better hiding place for your spare key.