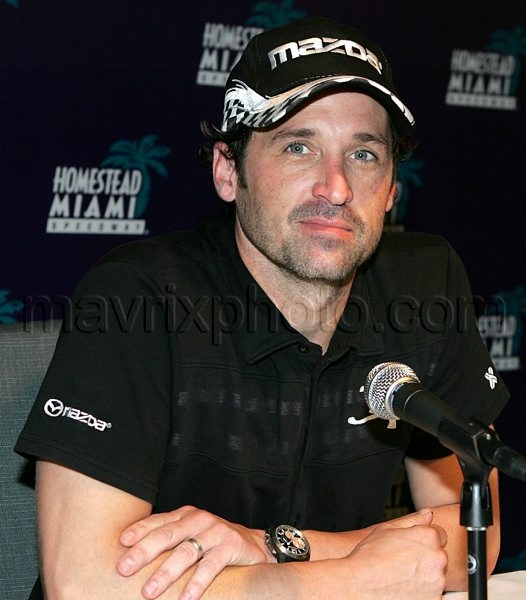 Patrick Dempsey: The McDreamy of the Racetrack
You know, there's more to Patrick Dempsey than just his acting skills…he's also a talented race car driver. Did I mention he's also uber hot? Because he totally is.
Anyway, Patrick held a press conference yesterday after his morning practice session for the Rolex Series Grand Prix of Miami at the Homestead – Miami Speedway. He's looking a little rough around the edges in these photos, but to a certain extent I'm willing to overlook it. I mean, couldn't he have bothered to shave before going in front of the cameras? Maybe cut his hair, so that it's not hanging out over his hat like that?
Just a suggestion…