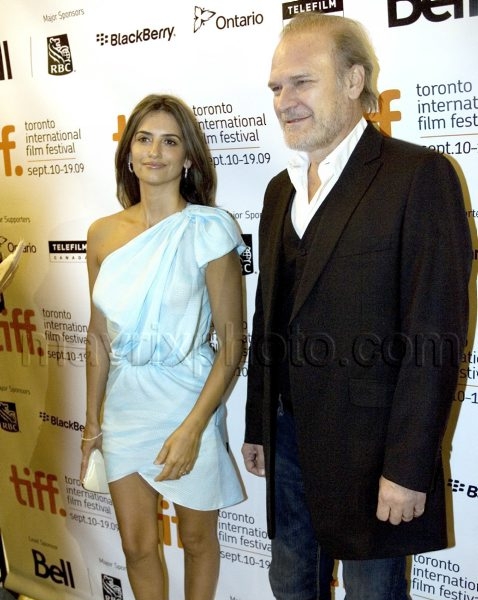 Penelope Cruz at the TIFF
Penelope Cruz went to the screening of Broken Embraces at the Toronto International Film Festival last night, and she wore a dress that was a little baggy around the middle. It's been rumored for a while that she's pregnant — uber hottie Javier Bardem is supposedly the baby daddy.
Personally, I don't really see it. I'm no doctor or anything, but she still looks tiny around the middle.
If she is indeed pregnant, maybe she shouldn't be standing so close to Mr. Creepy McStalkerson there. Who is that guy, anyway? I'm 60% sure he's one of the cavemen from the Geico commercial. He's confusing me, because his outfit is fairly classy, but his face and hair make him look like he just crawled out from underneath a rock.