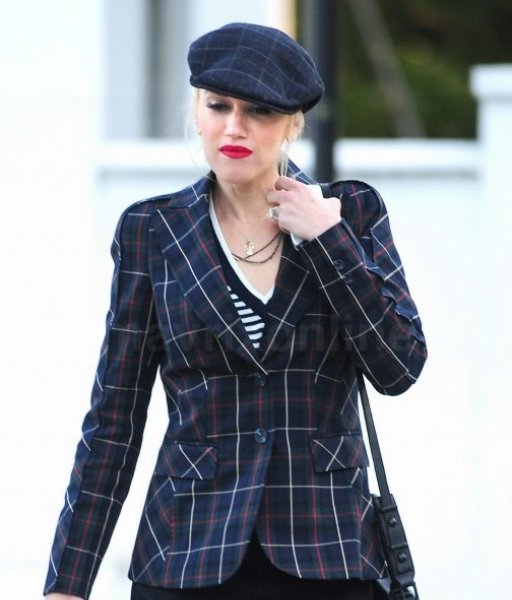 Gwen Stefani Looks Sexy In Mens Wear While Strolling Through Primrose Hill
While cutting through Primrose Hill earlier today, actress, fashionista, and No Doubt frontwoman Gwen Stefani sported a plaid blazer, matching newsie cap and riding boots looking chic and buttoned up.
The 42-year old mom Stefani continues to busy herself as a fashion designer, extending her creativity to a line of children's clothing for Target under her Harajuku brand called "Harijuku Mini," which is slated to hit stores in November.
The "Spiderwebs" singer has already achieved success as the designer of the L.A.M.B. brand, giving a edgy, rock 'n roll vibe to women's wear.
Her band, 'No Doubt,' plans to release an album in 2012. It seems that age isn't slowing Gwen one bit, and maybe staying busy is her number one beauty secret!