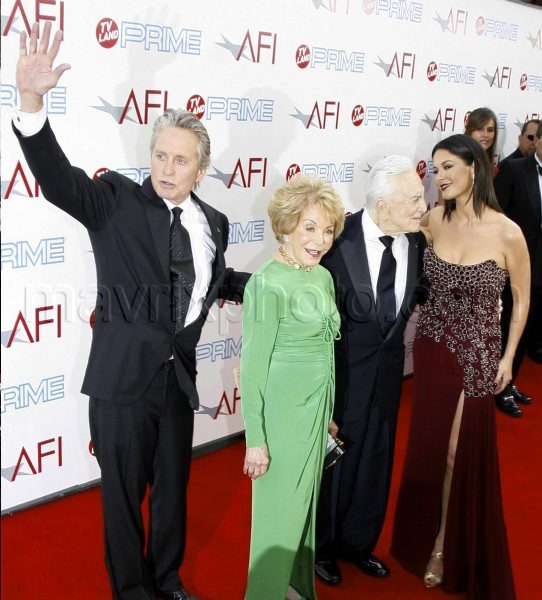 Pics from AFI Lifetime Achievement Shindig
Michael Douglas won the 37th annual Lifetime Achievement Award the other night — good for him — but the real star of the night was his wife, Catherine Zeta-Jones. She's turning 40 later this year, but you'd never guess it. To quote one of my favorite movies of all time, To Wong Foo, Thanks for Everything, Julie Newmar, here's only one way to describe her: STATUESQUE.
Of course, other big names were there to help Mike (may I call you that?) celebrate, including Kirk Douglas and Anne Buydens, Matthew McConaughey and Camilla Alves, Melanie Griffith and Jesse Johnson and Tobey Maguire.