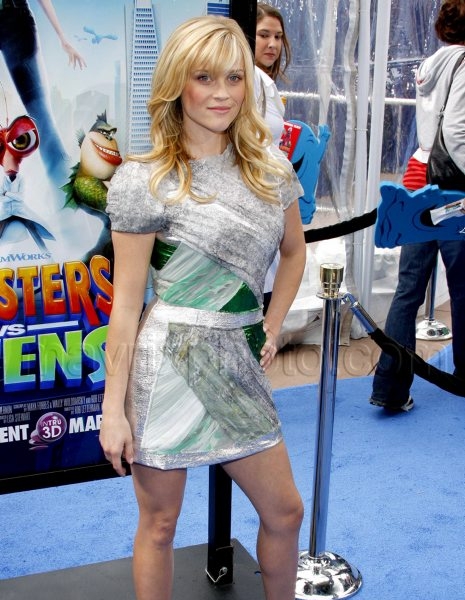 Pics from the Monsters Vs. Aliens Premiere
Today was the Los Angeles premeiere of Monsters Vs. Aliens, and just about every big name associated with the movie showed up to help promote it. Reese Witherspoon was there, as was Jack Black, Hugh Laurie (!!!), Seth Rogan and Kiefer Sutherland.
Real talk: I kind of have a thing for Seth Rogan. Don't ask why, because I can't properly describe what it is that he does for me…I just really dig the guy. Plus, he's looking pretty hot lately. Love him!