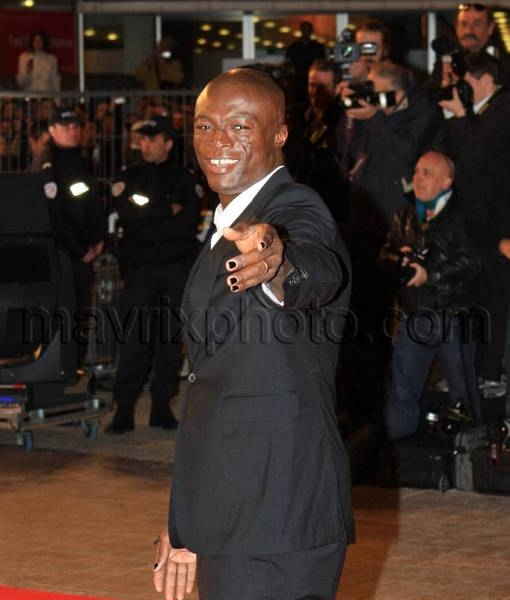 Pics from the NRJ Awards in Cannes
While most of the attention is on the Sundance Film Festival, there are other things going on. For example, the NRJ Awards in Cannes. Seal, Victoria Silvstedt and Katy Perry are all in France for the ceremony, and all of them are rocking awesome red carpet looks.
Seal never really struck me as a black nail polish kind of guy, but it works on him. Who'd have thought black nail polish would be a good accessory for a tux?