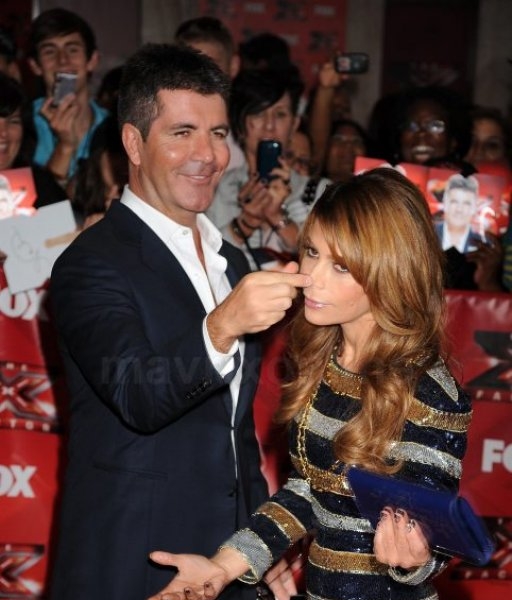 The X Factor Comes To America
The X Factor is a show that's sort of a big deal across the pond, and now Simon Cowell is bringing it to America — with Paula Abdul. On live TV. Ryan Seacrest is going to be so jealous!
Yesterday was the world premiere screening of the show at ArcLight Cinemas, which brought us Paula, Simon and Nicole Scherzinger on the red carpet. Paula gets three snaps of approval in a Z-formation for that tight sparkly dress, which wins her the best dressed award for the evening.