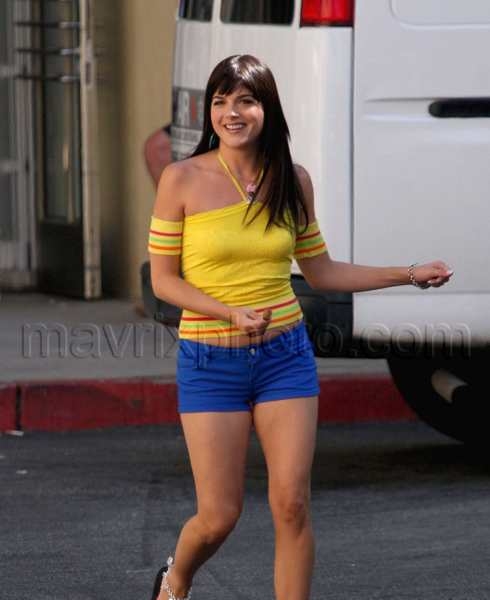 Pics from the Set of Kath and Kim
Selma Blair and Molly Shannon were busy filming Kath and Kim yesterday, and these are the pictures to prove it. I'll admit that I'm not the biggest cheerleader for Molly (I'm more of a Cheri Oteri kind of girl), but I absolutely adore Selma Blair. First of all, you never see her flashing the peace sign. I HATE that. Second, she's just as famous as Kirsten Dunst, Lindsay Lohan and all of the other party girls, but you never see her stumbling out of a club at 3 am with a serious case of powder nose.
Another reason why I loves me some Selma is that she's a genuinely talented actress. She kind of reminds me of Jennifer Connelly, but more in touch with her goofy side.