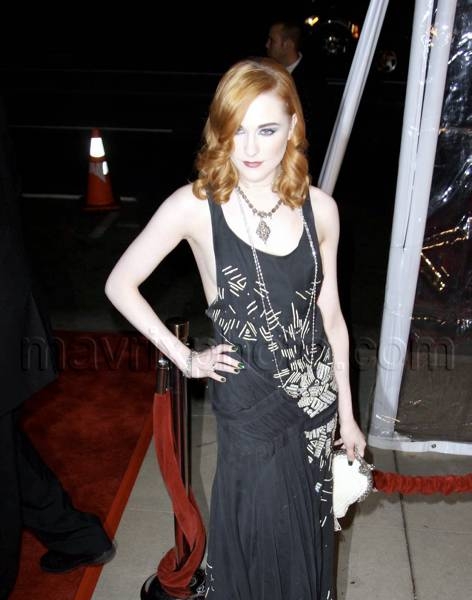 Evan Rachel Wood At The Wrestler Premiere
Evan Rachel Wood attended the premiere of The Wrestler in Beverly Hills last night, and all I have to say is: damn. I didn't think it was possible for people to be that white, but she seems to pull it off. I didn't realize day-glo came in a white color.
You know who else was there? Mickey Rourke. Wonder how long it'll take the two of them to officially come out as a couple? I give it another two months.