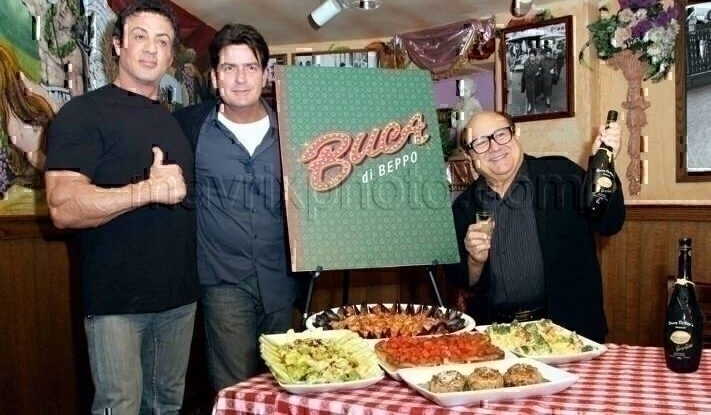 Planet Hollywood Bought out Buca di Beppo!
Yesterday, Sylvester Stallone, Danny DeVito, Charlie Sheen and Brooke Mueller attended an event celebrating Planet Hollywood's purchase of Buca di Beppo.
I've only been to Buca once, but I had a pretty good time. It was on one of the worst dates of my life (Buca was preceeded by attending the symphony…I'm not a symphony kind of person). It's definitely an interesting purchase, though. I wonder if Planet Hollywood will glam Buca up a bit?
What's really awesome is that Buca di Beppo will now be serving Danny DeVito's new Premium Limoncello liqueur, with a portion of the proceeds from Limoncello sales going to benefit The Heart Association.