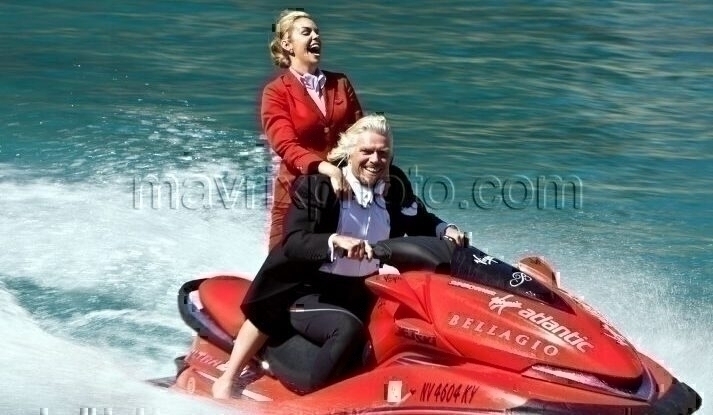 Press Conference Virgin Style
Now this is what I call a press conference!
Sir Richard Branson arrives on a jetski in Las Vegas (that's right… Vegas in the middle of the desert) to bring news of his new Virgin Atlantic route between Manchester and Sin City.
Branson wore a tuxedo and wetsuit as he arrived with a flight attendant via  jetski in the reservoirs surrounding the Bellagio hotel and "conducted" a performance of the fountains.