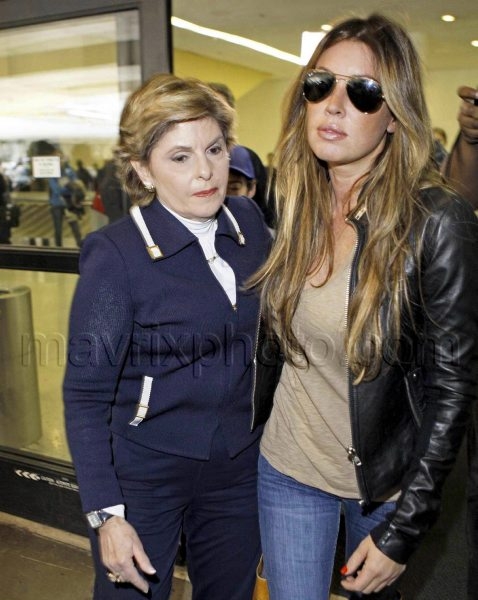 Rachel Uchitel is Suddenly Famous
Tiger Woods' alleged mistress, Rachel Uchitel, arrived at LAX today after a flight from New York. When she got in, she was met by her attorney Gloria Allred, who she apparently came to LA to see.
It's reported that the two will be meeting together today about countering the allegations that she had an affair with Woods and will possibly present a press conference tomorrow. Allegations of the affair are believed to have led to an argument between Tiger Woods  and wife, Elin Nordegren, after which Woods crashed his car into a fire hydrant and a tree early in the morning.
Of course, rumors are circulating that this isn't Uchitel's first time at the home wrecking fair. Apparently, she also had "relations" with David Boreanaz, star of the hit TV show Bones.