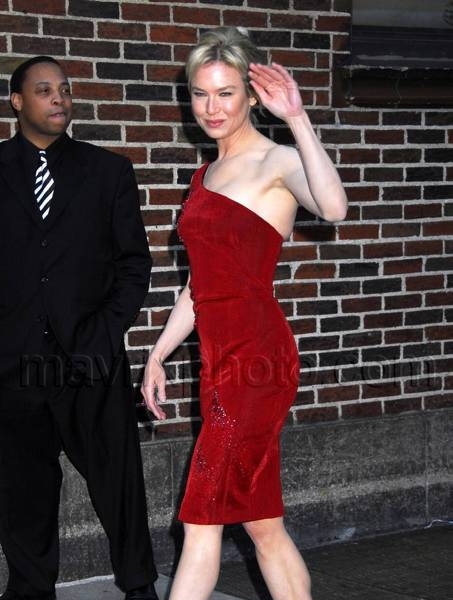 Renee Zellweger Does Letterman
Renee Zellweger did Letterman yesterday, and she showed up dressed like that. You'd think she was showing up for a red carpet event or something! She really looks amazing, which makes me happy because I genuinely like the girl.
She was there to promote her new movie, New in Town, which hits theaters today. It has Harry Connick, Jr. in it, so you know I'll be in line to see it!