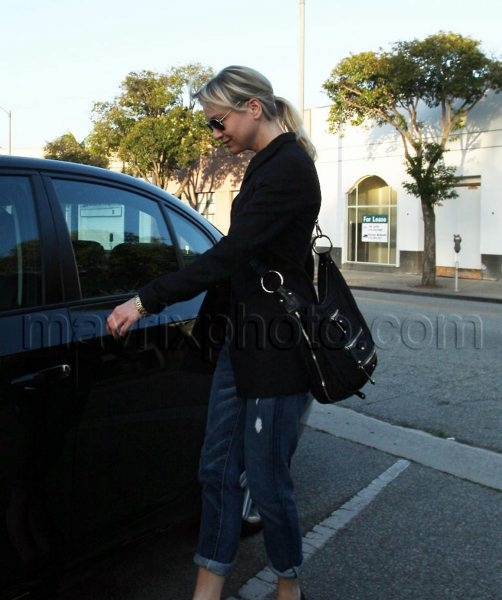 Renee Zellweger Gets Her Hair Did
Renee Zellweger got her hair done at a salon in Beverly Hills yesterday, which wouldn't really be all that noteworthy if it weren't for the fact that she's about to start porking up for the third installment of the Bridget Jones movies. Any time an actor or actress has to lose or gain a dramatic amount of weight for a role, it's fun to watch. I can't wait for the photos of her stuffing her face to come out!
In fact, I kind of hope she makes a big production out of it — she should start a blog or something. She can even kick off her new diet by trying all of the foods on this website, which is totally my new obsession.